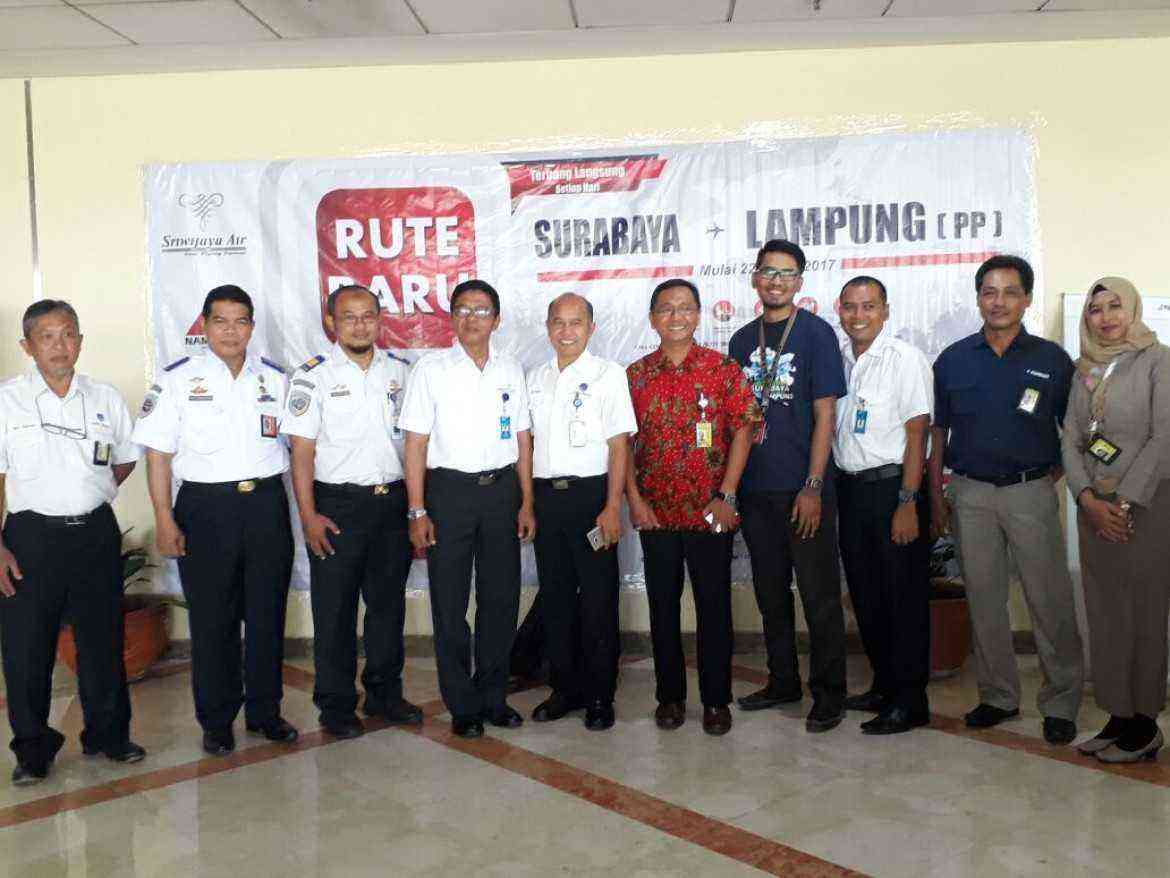 SURABAYA (22/03) As part of improving service and convenience to the passanger of aviation services, especially at Juanda International Airport, Sriwijaya Air opens new route Surabaya - Lampung that fly every day.

The inaugural flight was opened officially by Mr. Hendrik Ardiansah as District Manager Sriwijaya Group, and Mr Yuwono as the General Manager of PT. Angkasa Pura I (Persero) Branch Juanda International Airport in Terminal 1 Juanda International Airport and was attended by GM Airnav Indonesia Surabaya branch, representatives of the Airport Authority wil. III Surabaya, as well as other external invitations.

Mr. Hendrik Ardiansah stated "That the airlines already exceeded the target prediction of passenger capacity for the support of all parties". While Mr Yuwono said "Hopefully, airlines can provide convenience to the public".

Mr. Bambang as Directors Sriwijaya Group said that "This new route Flights is a form of response to public demand and in an effort to maximize the service".

Mr Hardo passenger Surabaya to Lampung "Very happy with this new route because it can quickly get goals and saving, hopefully in the future could be the right time".

The inaugural flight passengers are 125 Adults, 4 Children, Baby 4. By using Boeing 737 400 series.